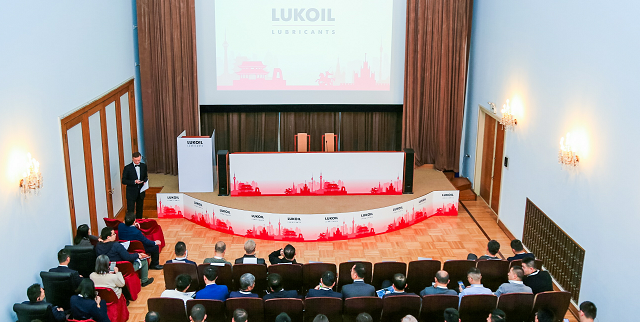 To further strengthen its business presence in China, Lukoil Lubricants (China), the Chinese subsidiary of the Russian lubricant producer Lukoil Lubricants, held a brand promotion event at the Russian Embassy in Beijing on Tuesday.
More than 200 guests from China's several heavy industries including metallurgy, energy, transportation, machinery manufacturing and mining attended the event.
Alexey Fedorov, general manager of Lukoil Lubricants (China), announced during his speech that the company's new lubricant blending plant in Kazakhstan is to be put into operation next year.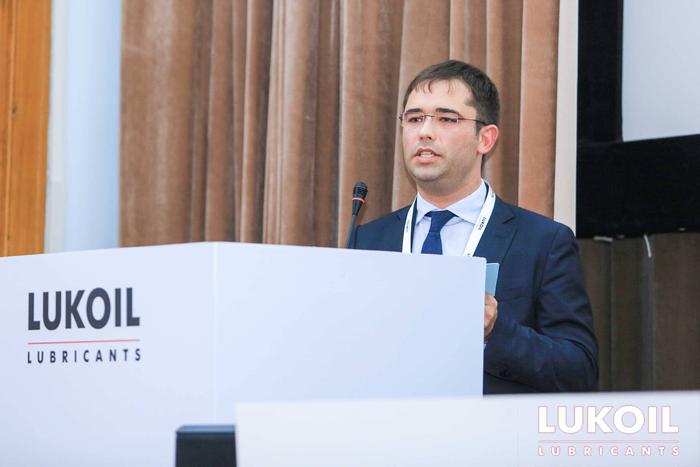 Alexey Fedorov, general manager of Lukoil Lubricants (China), delivers a speech at the event. (Photo Credit: Lukoil Lubricants)
"With an annual output capacity of 10,000 tons, the plant is expected to supply the Chinese market on a massive scale," said Fedorov. "It will also contribute to the progress of the Belt & Road Initiative."
Kirill Vereta, Lukoil Lubricants' general manager, also underlined the positive changes the company's products would bring to China's industrial system in his speech.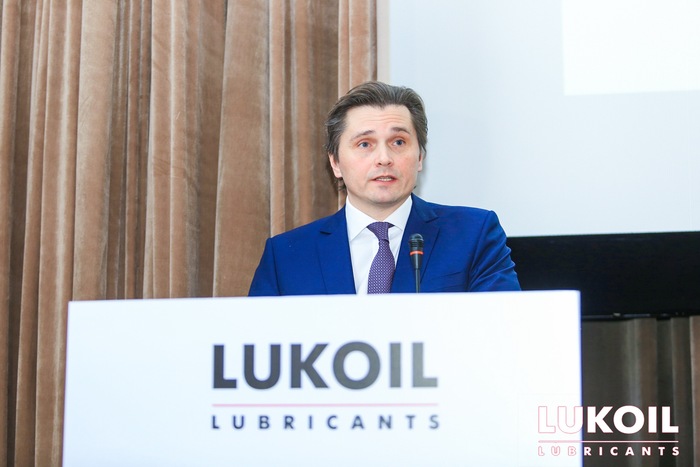 Kirill Vereta, general manager of Lukoil Lubricants, addresses the event. (Photo Credit: Lukoil Lubricants)
"Lukoil Lubricants' longterm objective is to turn our domestic supply chain into a global one by cooperating with machinery manufacturers from around the world," said Vereta. "We believe that our products will deliver a strong boost to the development of China's industrial system."
So far, the company's Chinese subsidiary has built an extensive sales network covering over 50 Chinese cities. It has also forged partnerships with a number of Chinese companies including the Fujian-based Fuqing Nuclear Power Plant, the Shanghai-based automotive logistics service provider ANJI-CEVA, as well as the emerging express delivery company TTK Express, etc.
In his address to the event, Andrey Denisov, the Russian ambassador to China, attached great importance to the rapid development of China's manufacturing industries, saying that "industries like car making, shipbuilding and machinery manufacturing are developing very fast in China."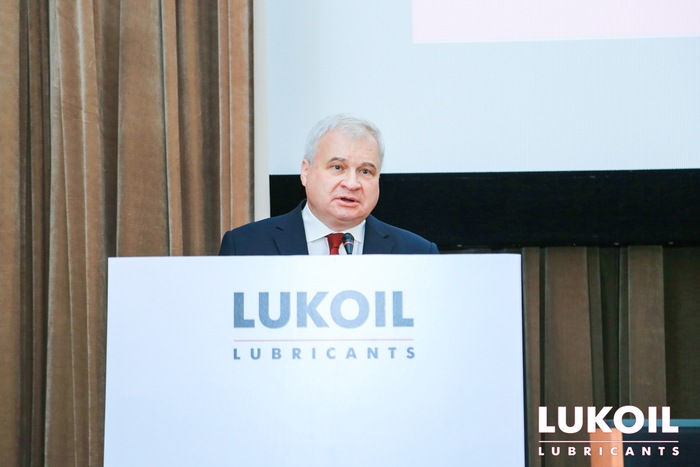 Andrey Denisov, the Russian ambassador to China, speaks during the event. (Photo Credit: Lukoil Lubricants)
"I believe that the demand for Lukoil's lubricant products will continue a steady growth in China," said Denisov. "Lukoil is expected to further expand its market share in the country in the years to come." (by Xie Fang)